About Fore's Home Services - A Pressure Washer You Know & Love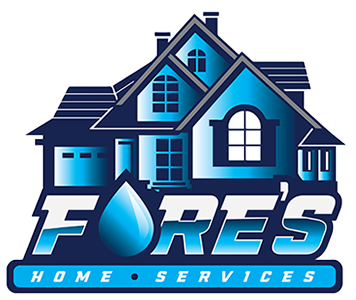 Fore's Home Services is your friendly neighborhood pressure washer, ready to make your Spring Grove home look the best and brightest that it's ever been! We're a family-owned company, serving the Spring Grove area for years with no-frills dependable pressure washing and soft washing services.
Your home should be your castle, and whoever you get to tend to its maintenance should treat it as such. Pressure washing is no exception here! It's important to know you can trust your pressure washer, as hiring uncaring or unprofessional contractors can result in problems- anywhere from simply shoddy work to serious property damage.
When you pick Fore's Home Services to clean your home, though, you're choosing a professional pressure washer you can trust. We boast:
An attentive, friendly, and well-trained staff of professionals
Excellent well-maintained equipment
Eco-friendly cleaning detergents
A precise and thorough preparatory process for each job, as well as a thorough follow-up after each cleaning to make sure we don't miss a single spot
We treat your home as if it was our own. We value loyalty, dependability, and transparency in our work- never hesitate to ask us questions or address concerns with us. We work hard to create an unbeatable clean that matches up to all your needs and beautifies your home!
As a professional pressure washer, we want to ensure that we can serve everyone's needs, so we offer a long list of services, from deep-scrub pressure washing to clean up your concrete or brick pavers to gentle yet hard-hitting soft washing services such as window cleaning and roof cleaning. No job is too big or too small for us- your wish is our command!
So the next time you need the best pressure washing in Spring Grove, you know the name to trust- Fore's Home Services! If you're interested in taking the next step, you can request a free quote from us 24/7 through an online form or call and ask one of our technicians at 717-477-3030. We can't wait to meet you!
CONTACT US TODAY FOR QUALITY PRESSURE WASHING IN SPRING GROVE!