New Freedom Relies On Fore's Home Services For Prime Pressure Washing Services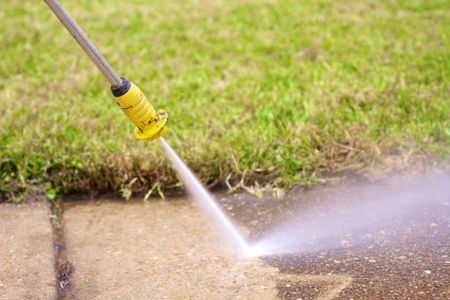 No pressure washing service in New Freedom can boast the same level of excellence and dedication as Fore's Home Services! With our commitment to 100% customer satisfaction, our years of training and experience, and our high-grade pressure washing equipment, we're on a mission to help New Freedom homeowners keep their properties lovely and inviting year-round!
Pressure washing is a quick, eco-friendly, and affordable method for cleaning even the most serious exterior stains. With targeted pressure washing, we can scour away serious grime and take care of even the toughest stains. And with soft washing to bring a low-pressure clean to your home's more delicate surfaces, we can provide sublime window cleaning, roof cleaning, and more!
We believe it shouldn't have to be a struggle to keep up with your home's cleaning needs. If you ever feel overwhelmed by the amount of time and effort it takes to keep your home clean and inviting, we're here to help with rates that won't burn a hole through your pockets. If you're curious, why not request a free quote? Either submit your request along with your contact info and a few pics of your property through our online form or just give us a call at 717-477-3030. The New Freedom pressure washing pros are at your service!
Top-Notch Pressure Washing For New Freedom
What makes pressure washing such a popular cleaning option for homeowners? While we could talk all day about the many benefits, we believe we can condense a few of the most popular reasons here. People love pressure washing because it's:
Quick
Efficient
Eco-Friendly
Ideal for stain removal
Good at quickly sanitizing home exteriors of bacteria, algae, and mold
A major curb appeal booster
Plus with soft washing in the mix, this type of cleaning is incredibly adaptable, making it ideal for cleaning all of your home's surfaces from top to bottom!
New Freedom's Ideal Source For Gutter Cleaning
When autumn comes to New Freedom, the changing colors of the trees and falling leaves can look lovely. Unfortunately, though, a ton of those leaves are gonna end up in your gutters, clogging them up and preventing them from protecting your home.
Don't go into this autumn unprepared. When you see those leaves start falling, give us a call. Our technicians will give your gutters the works, emptying them out and unclogging your downspouts to ensure that your whole entire gutter system is in top working condition. Plus, with gutter polishing and oxidization removal, we can make ugly gutter stains a thing of the past. Get your home ready for fall with Fore's Home Services!
There are currently no reviews or testimonials; check back soon!
CONTACT US TODAY FOR QUALITY PRESSURE WASHING IN SPRING GROVE!