Fence Washing Puts The Finishing Touch On Your Spring Grove Property Maintenance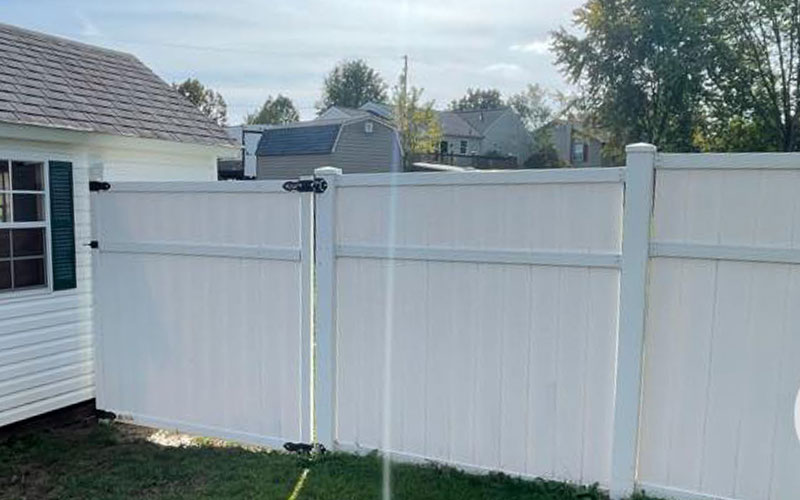 Keep your fence clean and your Spring Grove home attractive with a first-rate fence washing from Fore's Home Services! It can be difficult for homeowners to prioritize fence washing as part of their around-the-house maintenance. However, just like any other part of your home, your fence looks its best when it gets a good washing once or twice a year. If you need a little help keeping your fence clean and bright, we'd be glad to lend a hand!
Fence Cleaning To Keep Your Property Looking Great
Just as with any other kind of exterior cleaning care, the importance of fence washing goes beyond just making your property look good. The creeping growth of natural invaders like algae, moss, and mold can take their toll on fences, especially wooden ones. Not only do they make your fence look slimy, green, and gross, they also contribute to rot and decay over time.
If you want to keep your fence going stronger for longer while making them look fresh and well-maintained, then an expert fence washing is just the ticket. But we don't turn up the pressure for this job! We treat your fences with a gentle handle and take the soft washing approach instead. Soft washing is ideal for fence washing as it lets us treat your fence with a biodegradable detergent that kills algae, bacteria, and mold while avoiding the risk of warping wood or cracking vinyl that standard pressure washing entails.
A clean fence makes your yard feel welcoming and your home look manicured and well-kept. Plus, without the risk of decay and permanent staining from algae and mold, you don't have to worry about potential fence replacements. If you're ready to give your fence a fresh new face, then get in touch with us and ask for a free estimate today!
Request an estimate anytime online or call and chat with us personally at 717-477-3030! When you entrust your fence to the finest team for expert pressure washing for Spring Grove, you can count on having the cleanest fence in your neighborhood!
Soft Washing Your Way To A Beautiful Home
Soft washing helps us thoroughly clean fragile surfaces like wood and vinyl without risking potential pressure damage, which is why we use it for fence washing. This technique is optimal for other major cleaning services as well and is an efficient and safe way to improve your curb appeal.
Fence washing can improve your curb appeal, but if you really want a major curb appeal boost, it's time to think beyond your fence. Algae and mildew on your home's sidings are just as ugly and harmful as they are on your fence. If you're thinking of having us clean your fence, consider booking us for a house washing as well. Make algae and mildew stains on your home a thing of the past and become the envy of your Spring Grove neighbors!
CONTACT US TODAY FOR QUALITY PRESSURE WASHING IN SPRING GROVE!