Window Cleaning For Sparkling Clean Exterior Glass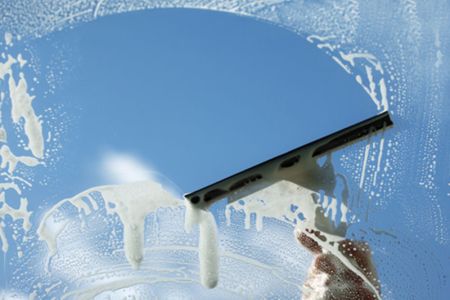 When you want your windows to dazzle your Spring Grove neighbors, choose Fore's Home Services for our excellent window cleaning service! Don't waste your time scrubbing your windows with paper towels- we use gentle yet efficient soft washing to cut through buildup and grime in no time!
When windows are dirty and clouded up with grime, pollen, and mineral buildup, they absorb rather than reflect light. This makes your home look dull and heavy on the outside. The light that gets into your home is filtered through that mess, too, pulling that dull, heavy atmosphere indoors. Plus, tiny abrasive elements in the buildup on your windows can fog up your glass with tiny scratches over time, leading to expensive glass replacement.
Don't settle for dull, dirty windows. Our team would be proud to deliver our five-star window cleaning service directly to your home! If you want a sublime window cleaning that can't be beaten, then request a free estimate for our service today! You can submit a request for one through the link on our website or simply give us a call at 717-477-3030! When you choose the top team for professional pressure washing for Spring Grove, you can always count on impeccable service!
Professional Window Washer
If you've ever done your own window cleaning, then you know firsthand how exhausting and even frustrating it can be, especially when you're washing your exterior windows! Spots can be hard to reach, lime and mineral buildup on your glass can be difficult to remove, water spots and streaks can appear upon drying, and tackling your second-story windows can be challenging.
When you hire Fore's Home Services for your window cleaning, you can avoid all these pitfalls. We utilize soft washing, a low-pressure method that's safe to use on window glass- we can even safely wash your screens with it! There's just enough force behind the spray to cut through the mess without damaging your windows, and our biodegradable detergents effortlessly slice through grimy buildup.
We walk around your property before each job to determine the best method of approach. We then clean each and every window, making sure that the glass is fully free from spots and grime and that your screens, sills, and frames are clean too. We then finish up with a squeegee on each window to ensure that no water spots dry on your glass!
Soft Washing For A Safe Home Cleaning
Soft washing has numerous applications for home exterior cleaning beyond your windows! We use soft washing when cleaning any area of your home that could be damaged or compromised by traditional pressure washing. House washing is a great example. Pressure washing is tricky to use when house washing, as most sidings can be warped or damaged by high pressure. While it can be used with caution, you run the risk of a minor mistake causing cosmetic or structural damage!
Cleaning your home with soft washing avoids this risk. By gently rinsing your exterior walls with our biodegradable cleaning detergent, we can remove stains and kill algae and mold stress-free! Our house washing is perfect for washing...
Stucco
Vinyl
Wood
Brick
Stone
And much more! You can always count on us to deliver efficient and safe house washing for your home.
CONTACT US TODAY FOR QUALITY PRESSURE WASHING IN SPRING GROVE!