Three Quick Tips For Roof Care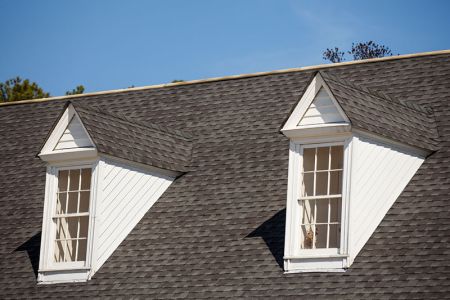 When it comes to covering your exterior cleaning goals, it's important to give your roof a little love. It sits above our heads every day of the year, and yet most of us don't think about it unless it starts leaking! Your roof is just as vulnerable to the wear and tear from the elements just as much as any other part of your home, though, and by taking a few steps to keep up with its maintenance needs throughout the year, you can keep it looking lovely and avoid serious damage- and by extension, expensive repairs!
Send Algae And Moss Packing With Professional Soft Washing
One common nemesis of otherwise healthy roofs is algae growth. Algae, which cause large streaky black stains on your shingles, is well-regarded as an ugly nuisance by homeowners. While it is that, it's also a structural hazard. Especially with asphalt shingles, algae can have a drying and aging effect on your roofing materials, drying and shriveling shingles and preventing them from regulating your home's temperature and protecting your roof from the elements.
As if algae wasn't bad enough, moss and lichen growth on your roof can be all the more destructive! These natural nuisances can root onto your shingles and trap extra weight and moisture, weakening your roof and giving mold enough coverage from the sun to grow on your roof, contributing to decay!
There's a simple fix, though. Soft washing, a low-PSI alternative to standard pressure washing, can gently introduce an antimicrobial detergent to your roof that can kill algae, lichen, moss, mold, and any other unwanted plant and fungal growth. By having a professional roof cleaning done once or twice a year, you can make sure that these natural nuisances don't take over your roof!
Remove Roof Debris ASAP
After the leaves fall in autumn or a storm blows through town, your roof may be covered in leaves, twigs, and other debris. Some homeowners don't think twice about it, thinking that a few leaves on their roof are a harmless nuisance.
Anything that can add excess weight and trap moisture on your roof is bad news, and debris pileups are no exceptions. Leaves on your roof can trap moisture, decay, grow mold, and give pests a safe place to make a home on your roof!
Just like with algae and moss growth on your roof, when you see heavy roof debris, you know it's gotta go! A roof cleaning professional can safely dislodge and remove any debris for you.
Get Your Gutters Checked Out
Your gutters and roof are obviously interlinked, so the health and integrity of one affects the other. If your gutters aren't in good shape, your roof is at risk too. Roof leaks, sagging, and roof decay can all be caused by broken or clogged gutters.
While roof cleaning should be done on its own, it's also important to have a professional gutter cleaning done once or twice a year. By cleaning debris out of your gutters and ensuring that there is no major damage compromising your gutter systems, you're not only supporting the safety of your roof but the safety of your whole home overall!
With just a little bit of care and attention, your roof can thrive and continue to protect your home and your family for years to come! When you need expert assistance with roof cleaning or gutter cleaning in Spring Grove, you can count on Fore's Home Services to have your back. We work hard to keep your home's exterior looking good and standing strong. Give your roof the very best with us.
CONTACT US TODAY FOR QUALITY PRESSURE WASHING IN SPRING GROVE!