House Washing in Littlestown, PA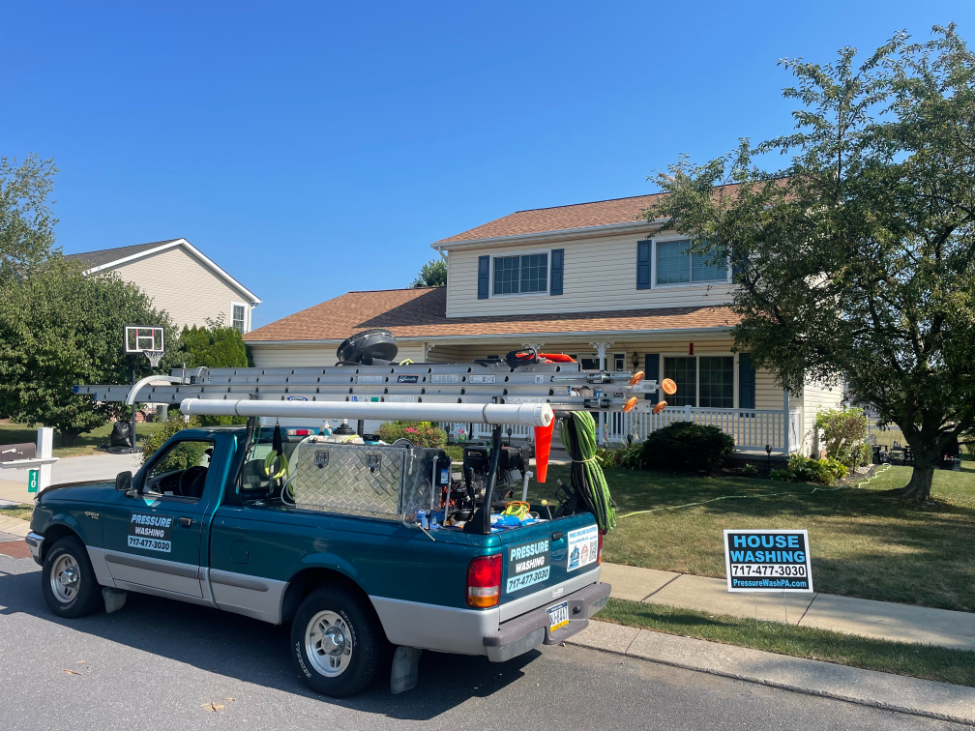 Today we completed a standard house washing package, for a valued customer in Littlestown PA. Prior to hiring us, the homeowner would take several days to pressure wash their home themselves. This sounds like a sore back, and soaked clothes. Don't waste your time off pressure washing. Give us a call, we'll get you taken care of in half the time, with phenomenal results, and at a great price.
Project Details
Client Review
My house was in need of a good powerwash. Last time it was done was about 5 years ago. I did it myself. He came out and took care of it in one day. It looks like new vinyl siding was put on also the porch and deck rails. I'm very impressed with his work. Will call him back in near future for sure. Highly recommend.
CONTACT US TODAY FOR QUALITY PRESSURE WASHING IN SPRING GROVE!