Pressure Washing in New Freedom, PA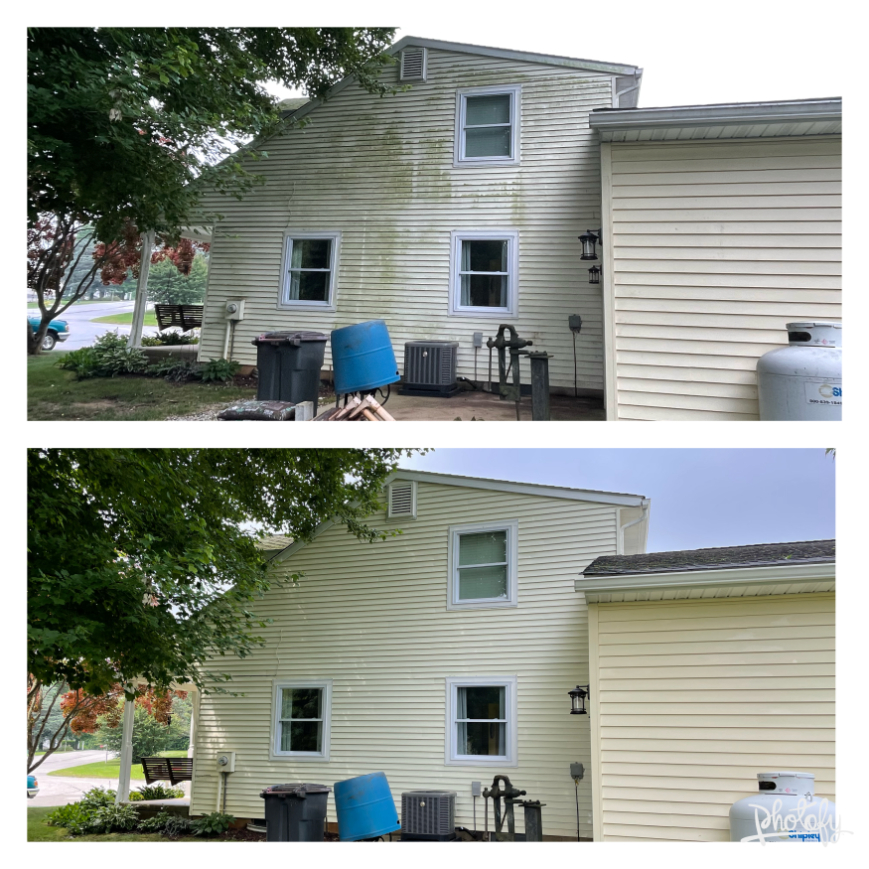 Check out this amazing pressure washing transformation in New Freedom PA. When the homeowner first called for an estimate, one of the first things they asked is how would I protect their plants. Unfortunately, they had a bad experience in the past with another pressure washing company. First I make sure to water all your flower beds and shrubs prior to pressure washing your house (dry plants drink chemicals quick). Depending on the sensitivity of shrubs, I will also tarp them for extra protection. Once the pressure washing is complete, I water the shrubs one last time, followed by spraying a detergent neutralizer to ensure there's no damage.
CONTACT US TODAY FOR QUALITY PRESSURE WASHING IN SPRING GROVE!