Pressure Washing and Window Cleaning in Gettysburg, PA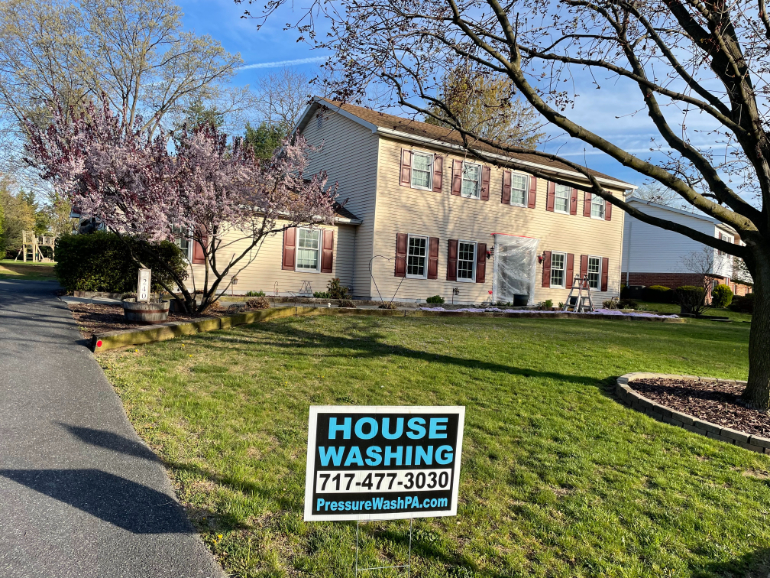 Today we did some Pressure Washing and outside window cleaning on a vinyl sided home in Gettysburg PA. The homeowner was a little concerned if all the stains were going to come off, as the the grime has been there for some time. But with a little bit of soap, and our 3 step pressure washing process, we had their home looking new again!
Client Review
Just finished cleaning my house, brick chimney and windows. Awesome young man with great skills. Responded very quick to my needs and the price was very reasonable. Nice to know that the Gettysburg area has a great company that will get the job done when needed. Thank you from Kelly, Jackson and Doug!!!
CONTACT US TODAY FOR QUALITY PRESSURE WASHING IN SPRING GROVE!