Pressure Washing in York, PA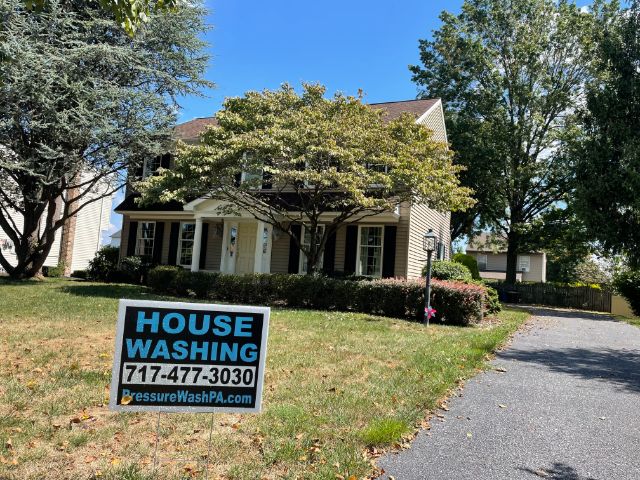 Today we did a standard house pressure washing in York PA. Before we even start pressure washing, we make sure to take the time to protect your property. This includes taping/bagging light fixtures, electrical outlets, security cameras, as well as covering any sensitive shrubs with tarps.
Budget: $495
Client Review
We were thrilled to have our house washed today. EJ did an awesome job, even covering our shrubs to protect them! If you are interested in refreshing your home in York or Adams county, give him a call.
CONTACT US TODAY FOR QUALITY PRESSURE WASHING IN SPRING GROVE!